SODA CAN BOWS!!!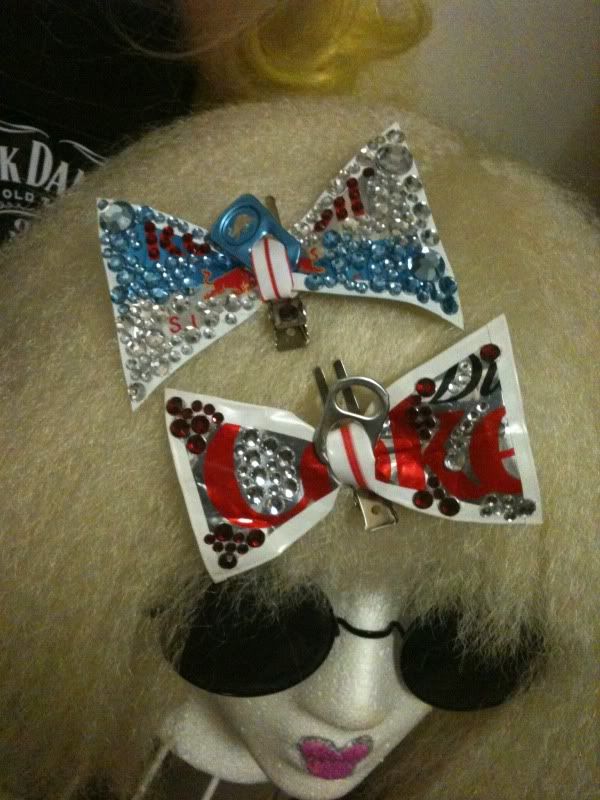 A little over a year ago I became ~inspired~ after watching the Lady Gaga "Telephone" video (now one of my top favorite videos EVER)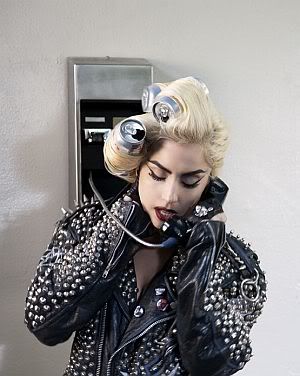 and I decided if I can't wear Diet Coke cans in my hair on a regular basis, the next best thing would be to make a bow out of a Diet Coke can!
and voila! I did! and I wore it WITH actual Diet Coke cans to my Monster Ball in August :o)
(this photo is from the "dress rehearsal" hair)
I thought the coke cans could use some rhinestones too... never can have too many! ~and later added the rhinestones to the bow too.
here's my hair/outfit from the actual Monster Ball
good thing I did the dress rehearsal it turned out pretty awesome!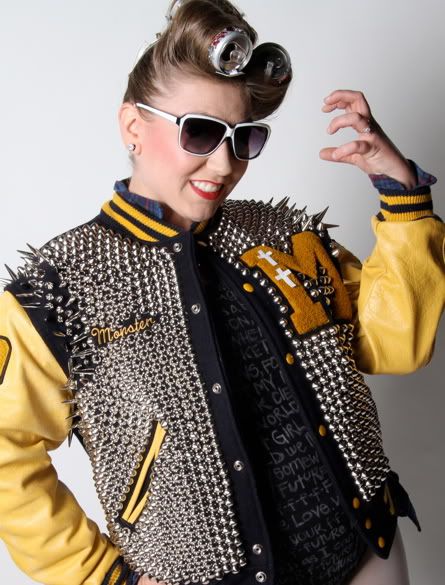 SO, a little less than a year ago I ALSO promised Allyson (@allysonmaniac) that I would make her a Sugar Free Red Bull bow and I've FINALLY gotten around to doing it after thinking about it all the time!
Allyson will be receiving her bow as soon as I get my ass to the Post Office! It has even more rhinestones than mine :o)